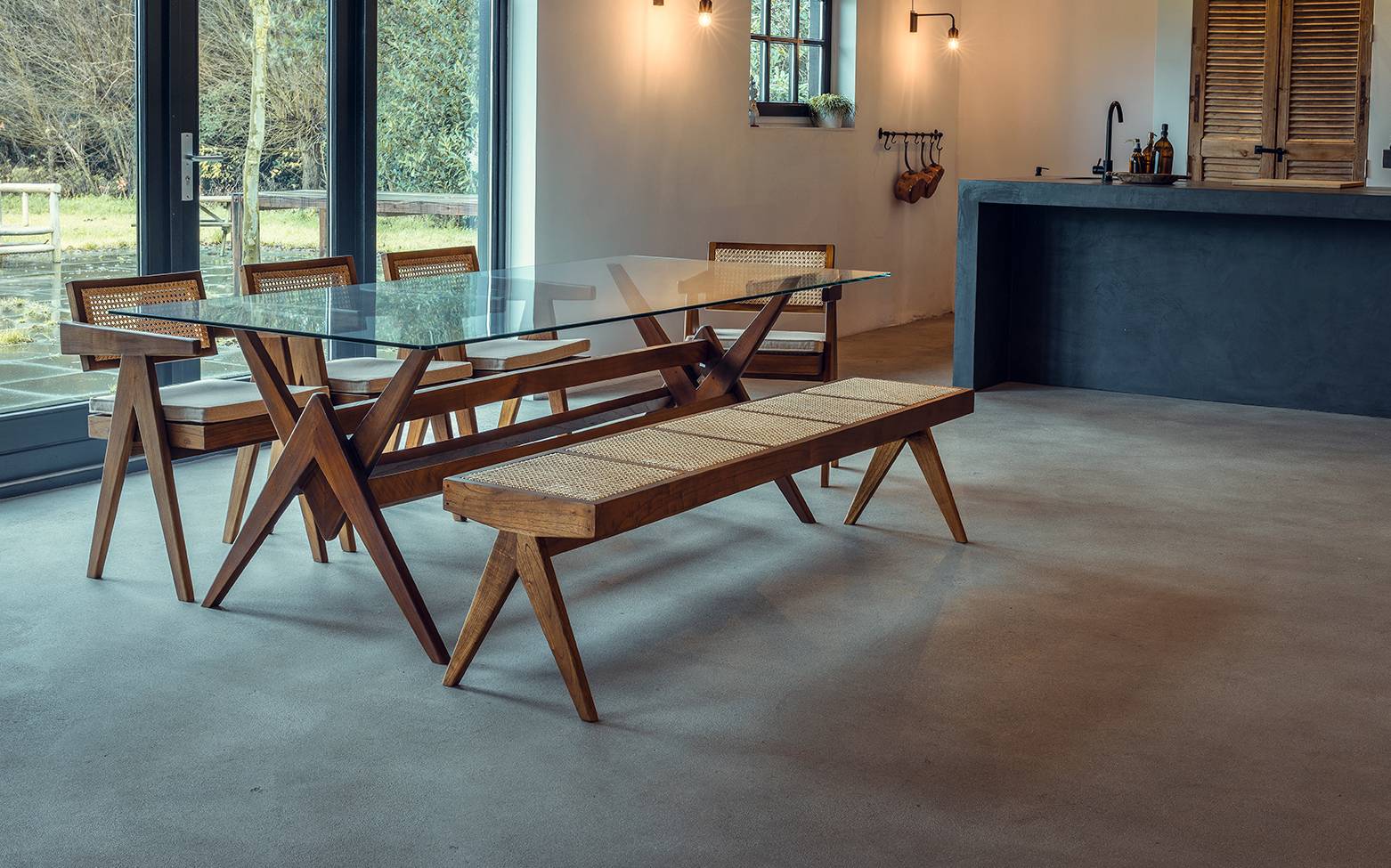 The Stylish Chair. The Collection.
We sell contemporary chairs, inspired by the late fifties' Chandigarh style. Four designs, handmade in Jakarta, Indonesia, by real craftsmen and with deep respect for natural materials. The stylish collection
Easy Lounge Chair
Sit back and relax in the late fifties' Chandigarh style. Two colours, one quality handcrafted Indonesian teak. Produced with a great passion for both design and natural materials to bring a classic minimalistic style to your home.
Office Chair
Work hard but always in style with our iconic office chair. Inspired by the creative genius of the late fifties' Chandigarh designs. Charcoal Black or Darkened Teak. Also a perfect choice for your dining table. Please, have a seat!
The Stool
Put your feet up. You deserve to rest in great classic style. The stool is meticulously handcrafted in two colours of high-quality teak wood and is a fine additional piece for completing your Chandigarh inspired seating set.
The Bench
Design lovers and stylish people should sit together. The Chandigarh style inspired Bench makes it possible. The handcrafted bench adds so much style to any room. Minimalistic furniture for people with maximum taste.